This is a story of intrigue and revenge. Tracy Whitney is young, beautiful and intelligent – and about to marry into wealth and glamour. Until, suddenly, she is betrayed, framed by a ruthless Mafia gang, abandoned by the man she loves. Only her ingenuity saves her and helps her fight back.
-Goodreads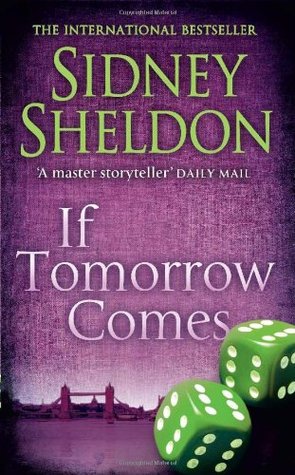 *SPOILERS*
The year is already two months old! How times flies! Like any true bookworm I naturally had to start this year's blogging with a book post. Not the first novel I read this year but certainly the first worth writing about…
What I liked:
Like all Sidney Sheldon books this one is fast paced & a page turner except towards the end
I liked the ending where she meets Maximillian Pierpont in the plane. A clear indication that no matter where she goes her greed will never let her retire.
What I did not like:
The book plot is extremely childish & most of the so called mindblowing cons which Tracy manages to pull of are because the people around her are so stupid. She repeats her tricks many a times & even the smartest person in their world Daniel Cooper cannot see the pattern.
Like it happens with many authors I think Sheldon fell in love with Tracy Whitney himself to the point that he made her completely invincible but unfortunately not but making her look smart but making everyone else stupid.
By the end of the book you KNOW that yeah Tracy will pull this one off as well. So the thrill of knowing what will happen next is gone.
I was also a little saddened to see a good & decent person like TW turn into a complete thief, and that too not because she needs the money but because she enjoys the thrill. Jeff Stevens, a person who learnt swindling people out of their money at an early age was willing to give it all up & try to live the decent life for once, but I guess TW would never allow him to do that.
Not Sheldon's best but even then a good read.
A 2/5 for the novel